WOWZERS! What a week! Round 2 was nerve wracking so much fun! I have been wanting to make my daughter a desk for her bedroom for a long time. I homeshool, and I've been getting kind of sick of having her school stuff all over the kitchen table. (And everywhere else!). I saw this desk at the thrift store a few weeks ago and saw it's potential right away. (Though I have NO idea what the slanted shelves are for!) I bought it, brought it home, and turned it into this...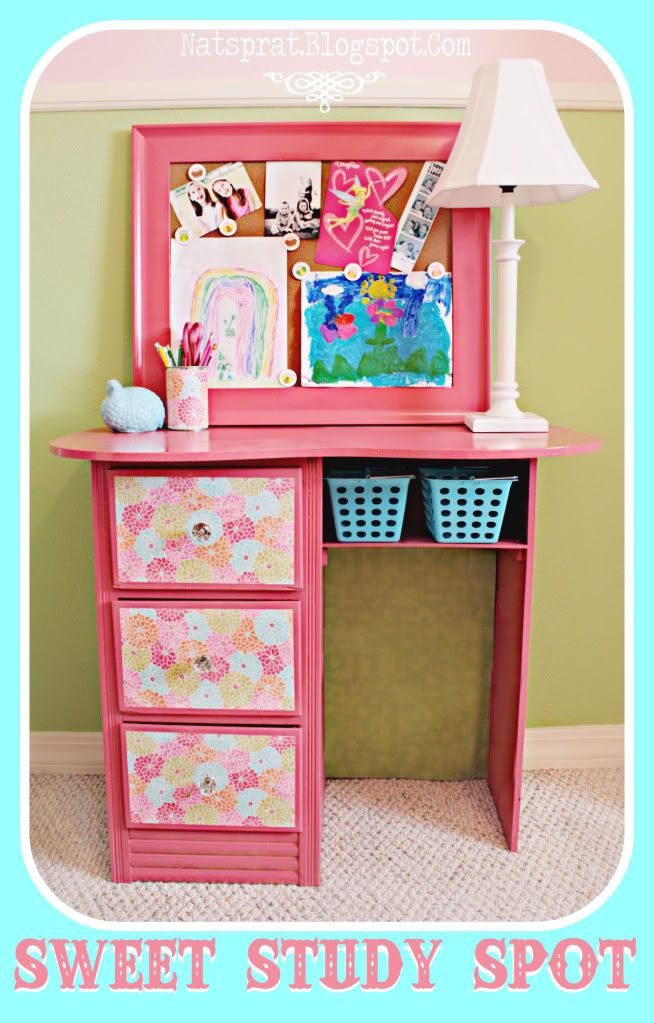 from this!
(can you say EEEEEW? You should have seen all the left over spider junk in it *shudder*)
I cleaned it out, spray painted it Krylon Watermelon Pink, changed out the knobs to some cute "crystal" knobs, and Mod Podged some scrapbook paper onto the drawer fronts for a punch of color. Then, I took an old picture frame, spray painted it the same color as the desk and inserted some cork board. This went on top of the dresser for a place she can pin up her favorite creations.
Then, I added a white lamp, a decorated can for her pencils and stuff, and a cute blue quail to dress it up, some baskets on the top shelf for extra storage. And there you have it, a perfectly Sweet little Study Spot!
Now for the fun part! If you liked my project, please (pretty please with a cherry on top!) head on over to the American Crafter's competition to vote for it! My project is #3. :) Thanks SOOOO much, guys! You're the BEST!
Click
HERE
*VOTING IS NOW CLOSED FOR THIS ROUND, BUT THE NEXT ROUND STARTS NEXT FRIDAY! STAY TUNED TO SEE MY NEXT PROJECT! *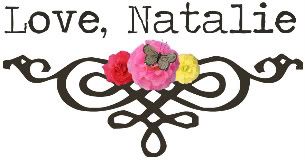 Linked up to:
Thrifty Decor Chick
Blue Cricket Design
Fingerprints on the Fridge