My Whitney is 8. I just can't even believe it! Where did the time go!?! Just yesterday she was a tiny baby who wouldn't let us sleep at night...and now she's a beautiful 8 year old! I don't know what I did to deserve such a special girl, but I am eternally grateful.
Just a few things about my Whitney:
She has a profound love of her Savior and the Scriptures.
She
amazes
me.
S
he is kind and sensitive and shows a touching sense of empathy.
She loves animals and would have a million if she could.
(I, on the other hand, am just fine with ONE cat.)
She loves to draw and paint or do pretty much anything artistic.
She's a little song bird
.
(which can get a little frustrating when you're waiting for her to finish using the bathroom while making a pit stop at a gas station and she's sitting on the toilet singing the third verse of, "I Am A Child of God")


She loves to tell jokes. I don't know how she remembers them all...but she's got a great selection in that brain of hers.
(I'm positive she got that gene from both of her Great Grandpas...)
She wants to go to BYU.
(att'a girl!)


She wants to grow up and be a mom, an archaeologist and a modest clothes designer.
(she's going to be busy.)

And, right now she's into Barbies. I asked her what kind of a birthday party she wanted and she said, "Barbie!" And I said, "Okay!". But, when we got to the store to get party stuff my DH took one look at the Barbie decorations and said, "Oh, heck no." And then something along the lines of Barbie Lady GaGa...
And I giggled. He was right (
minus the raw meat dress and metal underwear...
) So, I figured I could just make my own decorations.
I was thinking Barbie Fashion Fairytale
...
pinks and black and sparkly, oh my!
I made some of these
Paper Accordions
(Soooo easy and fast!)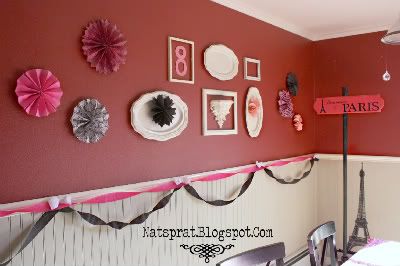 And I took some big plastic gem things that I had laying around in my craft stuff and hung them from the dining room lights to make some sort of desperate attempt at a crystal chandelier.
Hey...it was 3 a.m., cut me a break.
;)
Then I remembered I had some hot pink leopard print fabric laying around that was on clearance for $1 a yard...woo-hoo! The perfect fashionable table cloth!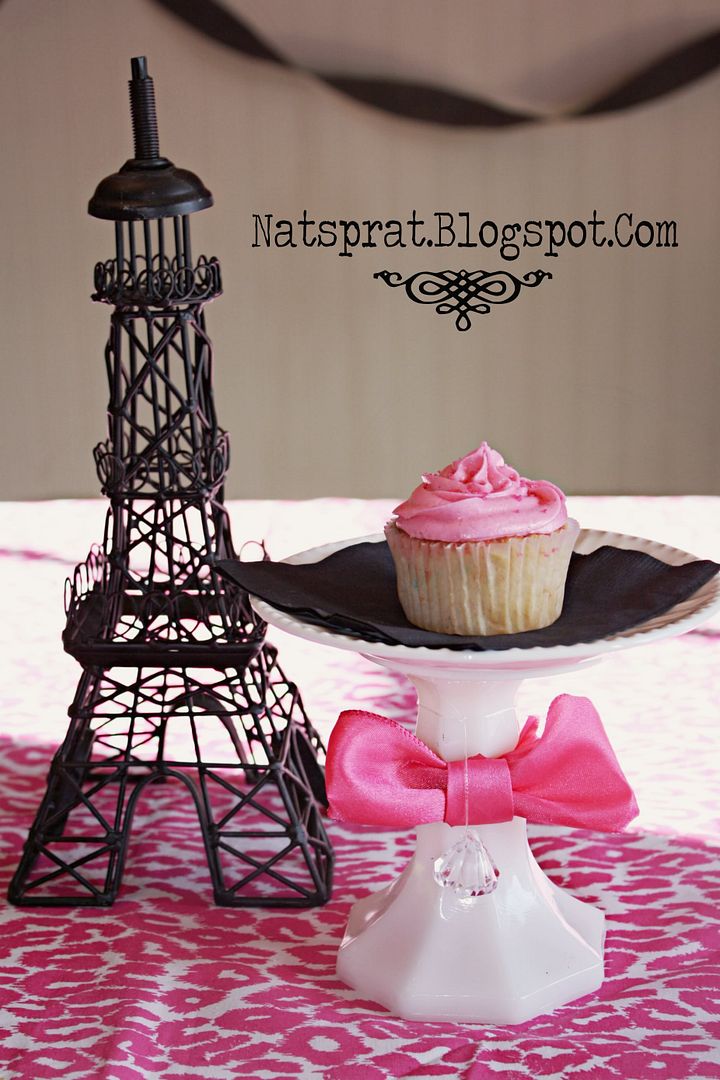 Like the cupcake stand??? It's really just a little dessert plate stuck to a candlestick. Fancy, I know. (what you DON'T is that it's actually just sticking together with those double sided scrapbook sticker thingies...I was too tired to wait for the glue gun to heat up!) Ahhh, real life. I love it.
Oh, and the Eiffel tower? FREE. I've had that puppy sitting around since Girls Camp last summer! I'm so glad I held onto it!
So, the total out of pocket cost of decorations for this party:
tablecloth:
Free (already on hand.)
cupcake stand:
Free (already on hand)
crystal chandelier
(don't laugh!): FREEEE (you guessed it, already on hand.)
scrapbook paper:
$1.25 (okay...I lied. FREE...already on hand)
crepe paper:
free....
So....what is the moral of this story?
DON'T THROW STUFF AWAY!!!
You will find a use for it...I swear. Unless it's like, a scary clown doll...do the world a favor and throw it away. Actually...smash it up first, burn it, and THEN throw it away. *shudder*
Last but not least....
HAPPY BIRTHDAY, MY WHITNEY!!! I LOVE YOOOU!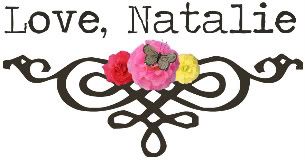 Linked to:
Tatertots and Jello