Ladies and Gentlemen, the days of boring gift-wrapping are over. Just say NO to BOWS! Who knew gift-wrapping could be so much fun!?! I didn't.

I had originally bought a GIANT bow at Dollar Tree, thinking that it would do just fine. But as I pulled off the sticky tape from the back, I just couldn't bring myself to put it on the box. I knew there had to be a better way. So, I searched "gift-wrapping" in Pintrest....OH MERCY ME. (If you haven't done that yet, do it.)
I ended up doing THIS instead: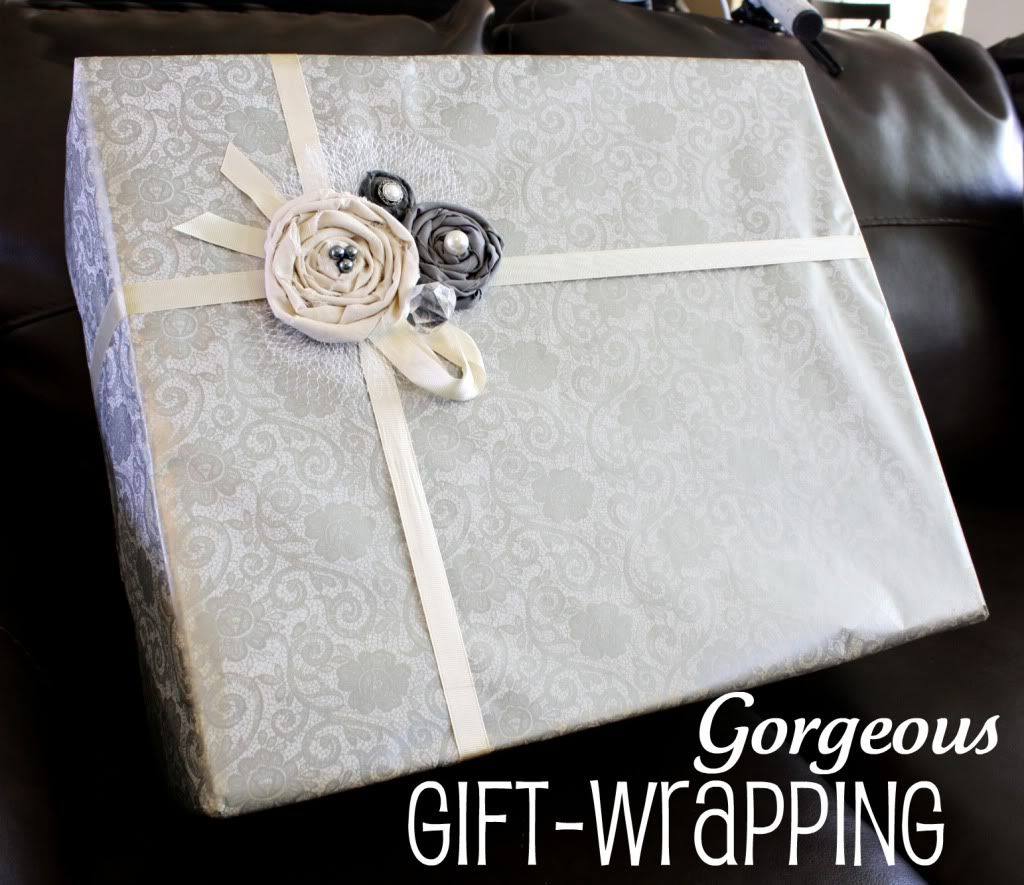 and a close up....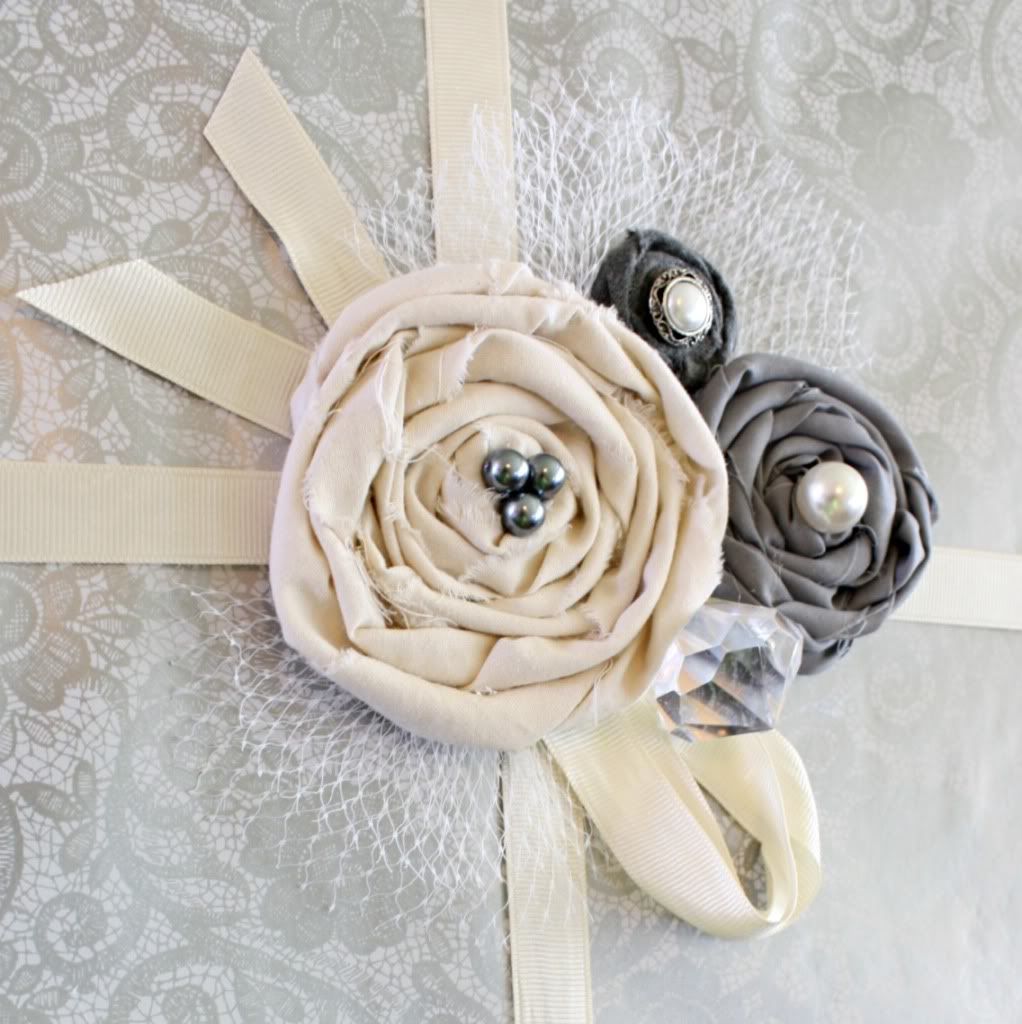 Everything I needed I already had on hand. Wrapping paper, ribbon, fabric strips, cute buttons, mesh stuff, beads/pearls, a gluegun/gluesticks and a crystal thing from Walmart. (It comes in a package of 20 or so in the craft/floral section).
You can do it, too! There are SO many possibilities! Now, get out your scraps and glue gun, put away the usual sticky-back bows and get creative!
For my tutorial on how to make the fabric rosettes on the gift, click
HERE
.
Now...how do I get this box through a 10 hour trip to Utah without it being destroyed??? Hmmmmmm. :/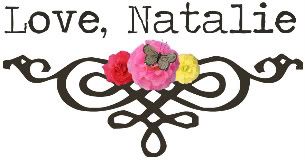 Linked up to:
Thrifty Decorating
Tatertots and Jello
Nifty Thrifty Things
Making the World Cuter
DIY Home Sweet Home