Guess who has a new master bedroom? Mua. Muah...Moi? Cursed French. It's MEEEE! The long story made short is....my husband turned our previous master bedroom into a home gym. He put the treadmill, weights cage, free weights, benches, etc. in the bedroom so he doesn't have to work out in the freezing cold garage this winter. I know, I'm such a nice wife. But I'm totally happy because our master bedroom had turned into sort of a "catch all" room. Random mismatched bookshelves, storage bins, guitar amps and guitars...you name it, it was probably in our room somewhere. I wanted a room that FELT like a bedroom, ya know? So, I'm TOTALLY not complaining. We moved the girls in together (which they are LOVING) and we moved the master bedroom into Whitney's "old" room. Would you like to see what I did?

First, there was finding a paint color. I wanted something that was in between brown and gray. I chose Better Homes and Gardens 814 Earthy Stoneware. This color ended up PERFECT. Exactly what I imagined! I really wanted some contrast with the white and light robin egg blue.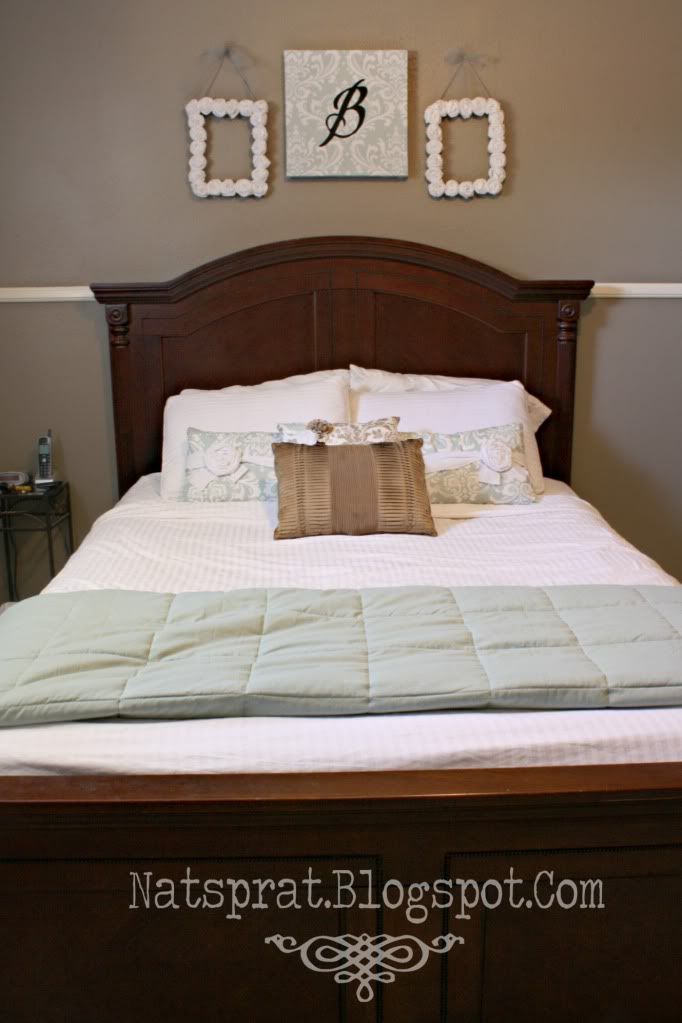 I wanted something like the hotels have now for bedding...the white coverlet that they just fold the sheets over. I love that it looks so crisp and clean and that it's easy to just throw in the wash.
I got this nice set from Target for around $50. I love climbing into a crisp clean bed!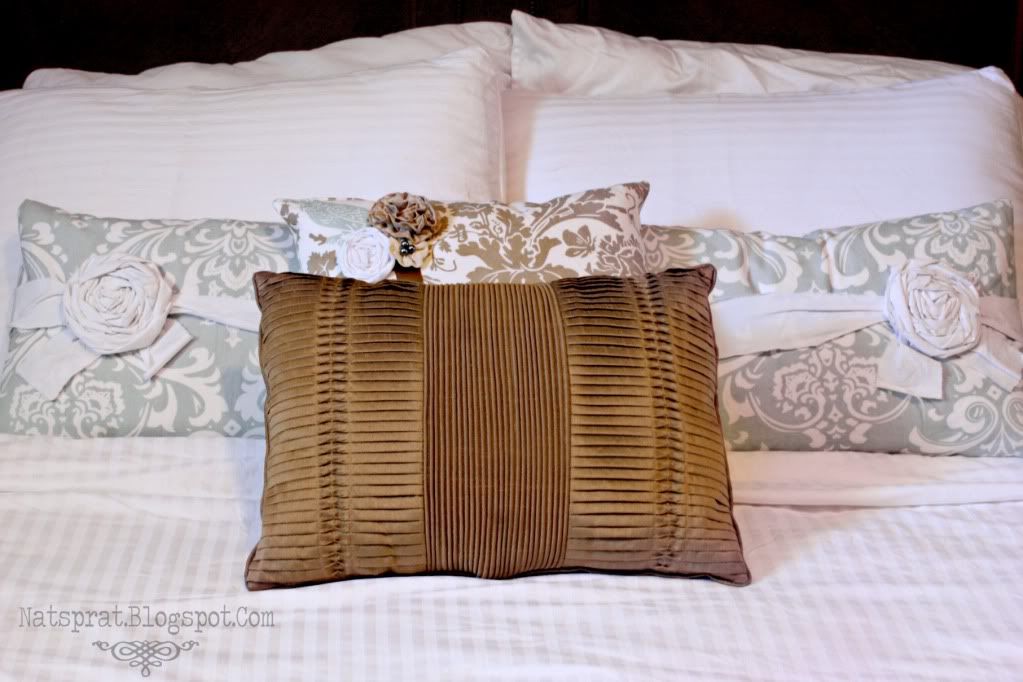 I made each of the pillows accept for the brown one...(I can't even imagine how long it would take to make the brown one! *GAG*)
All of the fabrics are Premier Print fabrics from Fabric.com. I absolutely LOVE the
giant
shabby rosette pillows! OH! And do you want to know how I got the size for the blue pillows? All I did was cut a normal queen sized pillow in half and sewed the edge closed! It makes a perfect longer rectangle size. DON'T cut a pillow full of feathers in half...just FYI. Not that I did it or anything...*giggle*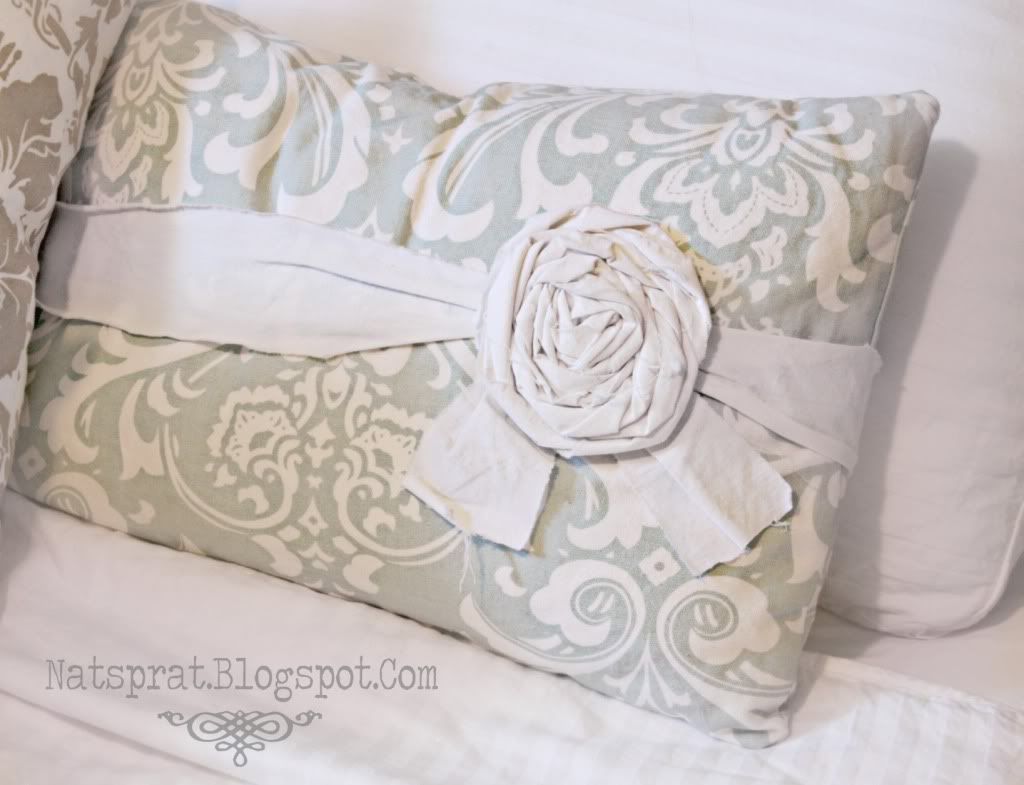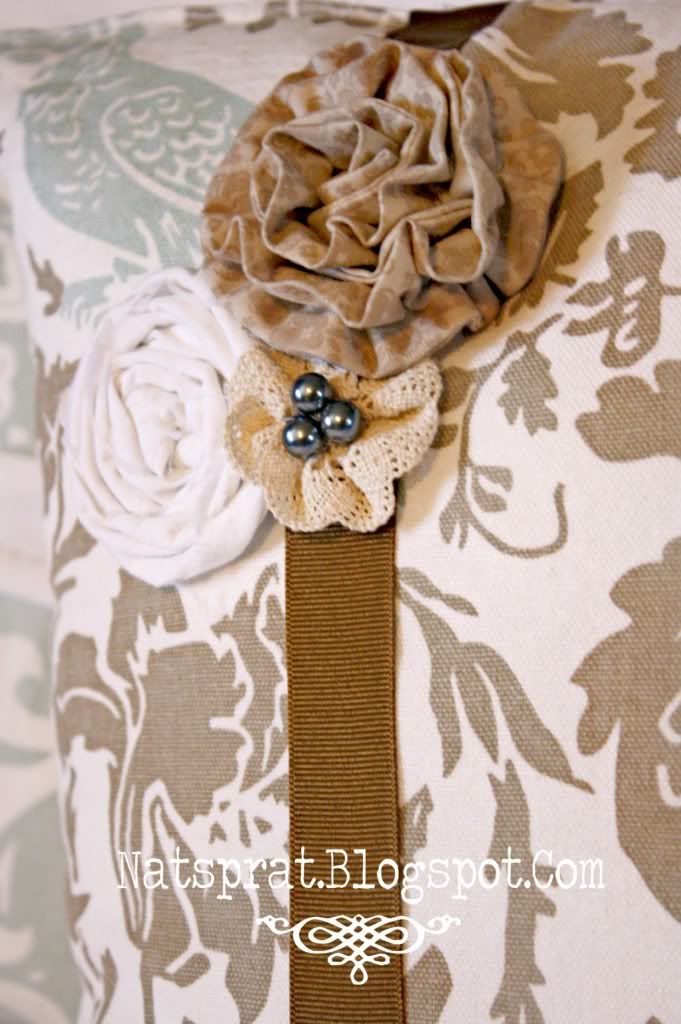 I also covered an old canvas that I had with the fabric and stenciled on a "B". The frames were SOOO easy, too! I just took some old frames and took out the backing and glass and made a bunch of shabby
fabric rosettes.
Then, I glued them to the frame and that's it! I LOVE, LOVE, LOOOOVE my shabby rosette frames!
Annnnd, that's it! An easy, inexpensive change up for a BEAUTIFUL bedroom.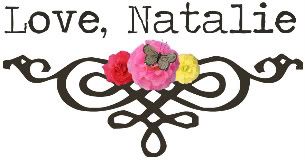 Linked up to: