I am totally kicking myself for not taking before pictures of this...I was just so darn anxious to turn it into something amazing! I found this for $1 at the thrift store. It had a really ugly picture of Precious Moments dolls at the top and it was red. I was giddy about it as I brought it up to the register...sometimes I wonder what the cashiers are thinking when I bring things up to the counter so excited about them. "Man...I bet this chick's house is HIDEOUS." or "Man...this chick has horrible taste! UGH!"
But who cares. I thrive off of making beautiful things out of junk!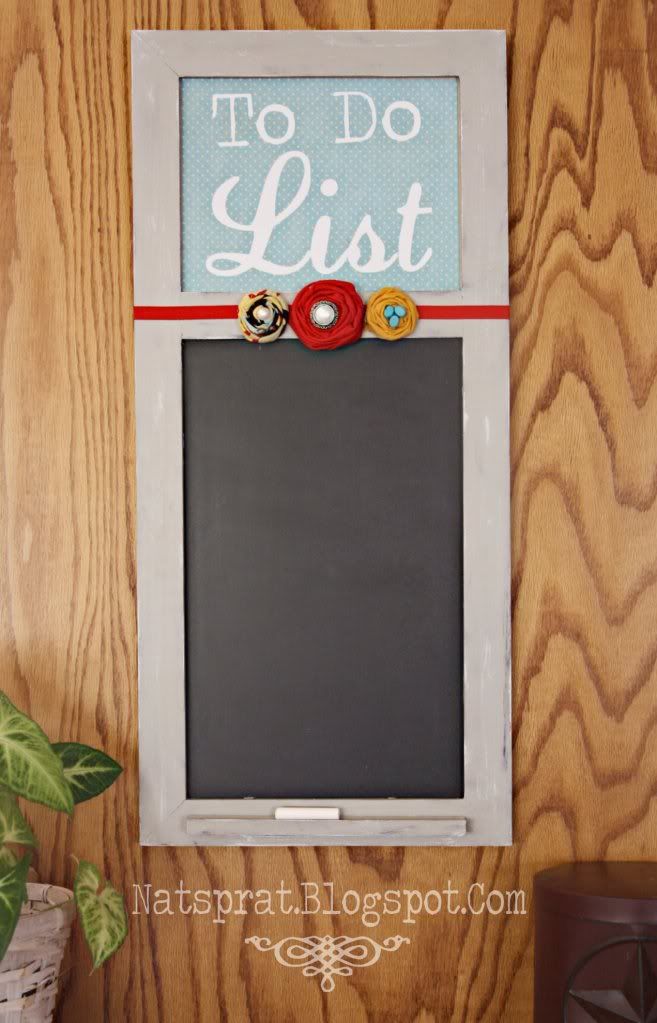 This is my latest creation! I painted the frame gray and antiqued it. Then I Mod Podged some paper over the ugly picture. Then, I cut out some vinyl letters with my handy dandy Silhouette
and stuck them on. I finished it off with some of my
rolled fabric rosettes
and some ribbon and that's it! This whole project only took me about an hour!
Hmmm...now I just have to get brave enough to write on it. If only my handwriting was as cute as the font....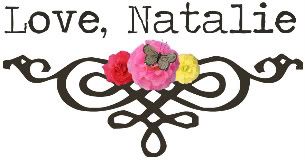 Linked up to: