Do you remember our Christmas Picture outtakes of Kate? If not...take a look. A goood, loooong look. It's a nice glimpse into my real life.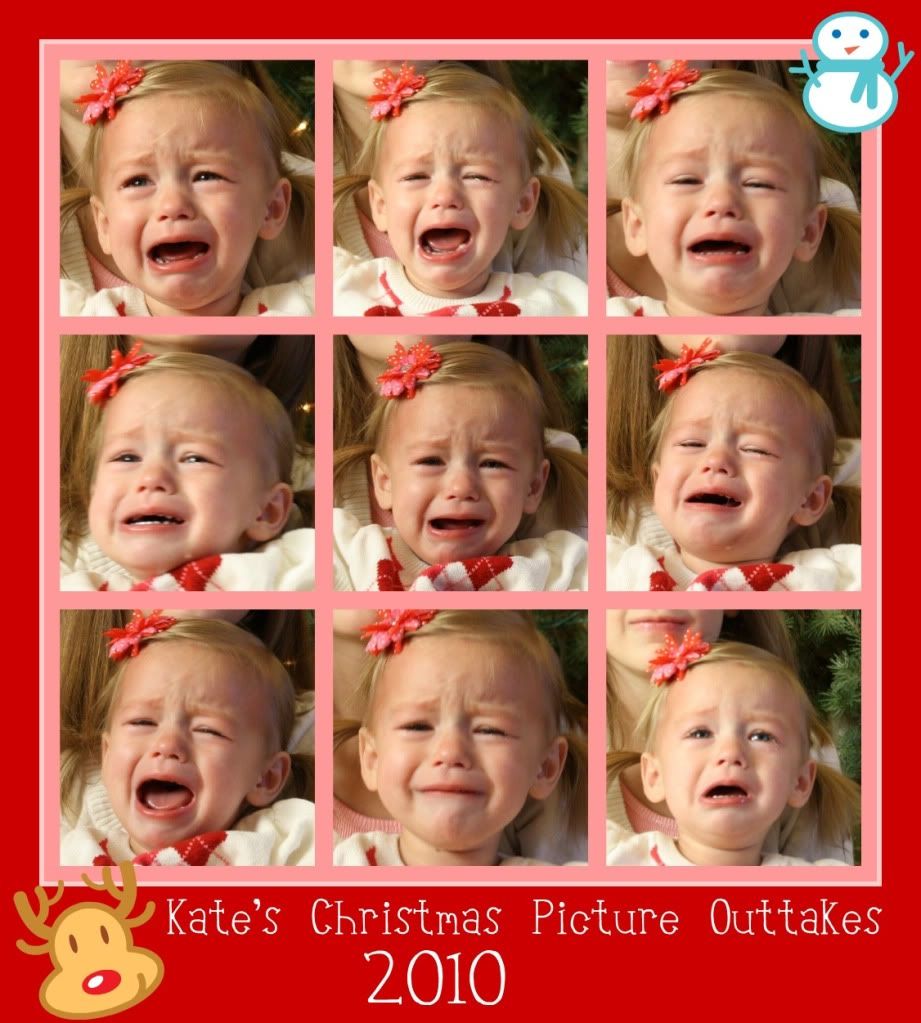 Well, this was the scene at Walmart yesterday while I was trying to go grocery shopping and pick up a prescription. I don't know what it is with this kid...but as soon as we get out into public she turns into an absolute
TERROR
. She refuses to sit in the cart (front OR back) and wants me to carry her through the store WHILE pushing a cart full of groceries (and usually with Aaron in the back of the cart). Which, as any parent knows, is impossible. She screeches this bloody murder cry which I'm pretty sure can be heard all the way to the Mexico border. And oh, the looks. THE LOOKS I get from people! Some looks of "Oh, that poor woman." And some of "That lady needs to give her kid a good smack across the face." And some "Wow...worst mother EVER" and the famous "I will NEVER have horrible kids like that" look. (I remember making that look....PSSSSHHH.) Yesterday, I literally left Walmart in tears. A woman gave me "the look" and do you know what I said? I said, "Please, lady, shoot me now." I was absolutely humiliated. It's like that EVERY time we go to ANY store. So, as of today, I vow to NEVER go to the store with Kate in hand. EVER. Until she's like...ten. The end.