Well, it's round 3! I can't believe I'm still in the competition. (Thank you, guys!!! I couldn't have made it this far without you!!!) The talent is SOOOO amazing in this group! Especially in THIS round! **I'm shaking in my custom
baby seal
leather boots** (5 imaginary bonus points if you can guess the movie that line is from.)

Well, you wanna see what my project was? Do ya? Do ya?




Tah-daaaaah!

My own Pottery Barn knock-off lounge chairs.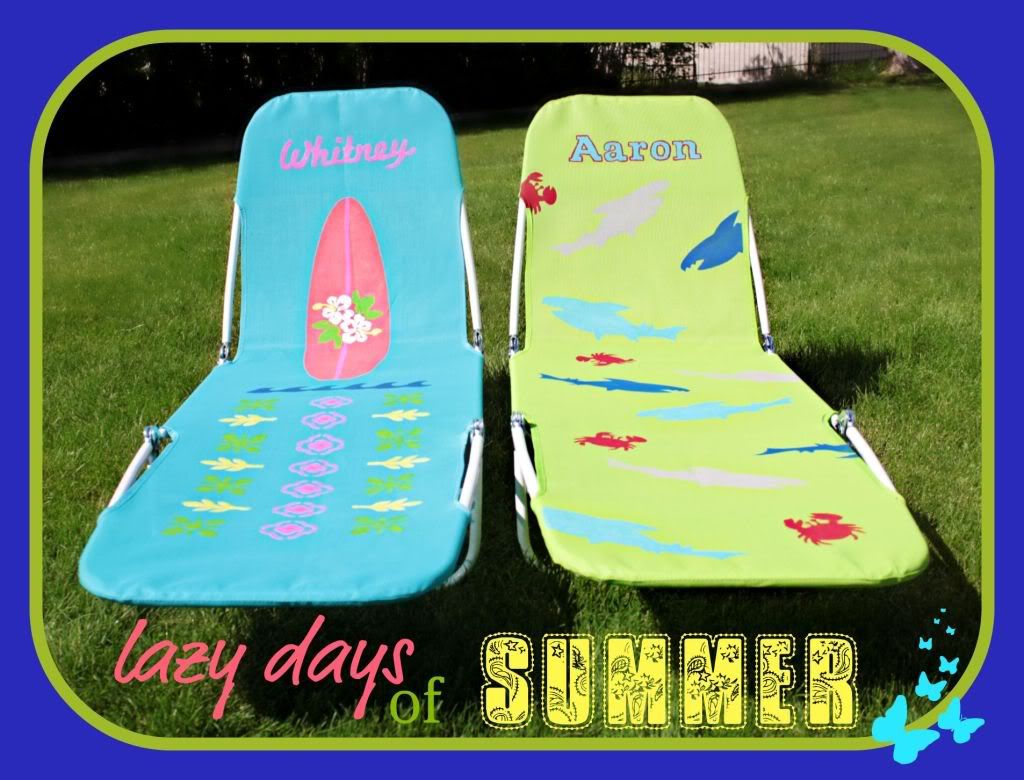 I was looking through some Pottery Barn Kids magazines, and they have the

cutest

stuff! I love the new beach designs they've come out with this summer! I've really wanted some cute lawn chairs for the family, and decided to make my own. I bought 2 lawn chairs, some fabric paint (don't use the acrylic paint, it'll just rub/wash off!) and some stencils. I let my kids chose the designs they wanted and here's what I came up with!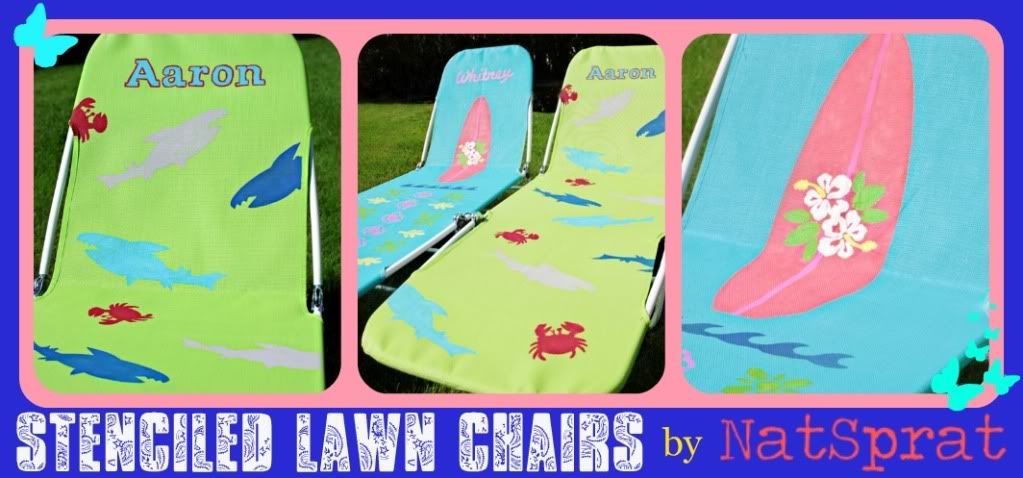 I totally had visions of having pictures with my kids chillin' in them. Sunglasses, swimsuits, a glass of lemonade in hand with the sprinklers going in the background....it was going to be PERFECT. Then, the morning I was supposed to get the pictures taken it was 40 degrees, SUPER windy, and starting to blow snow flurries. CRAAAAAAAAP! So, the kids sat in the car with the heat on full blast while I got out in my winter coat and took pictures as quickly as I could. Sigh.
But...I think the chairs turned out
AWESOME!
And, since they're personalized, I don't have to worry about them fighting over who gets what chair! ;) Plus, they are so easy, ANYONE can make them. (Come on...you know you wanna!)
Now...time to vote! You get to vote for your favorite top 3!
I would be sooooo thrilled if you voted for mine!
:)
CLICK HERE TO VOTE!