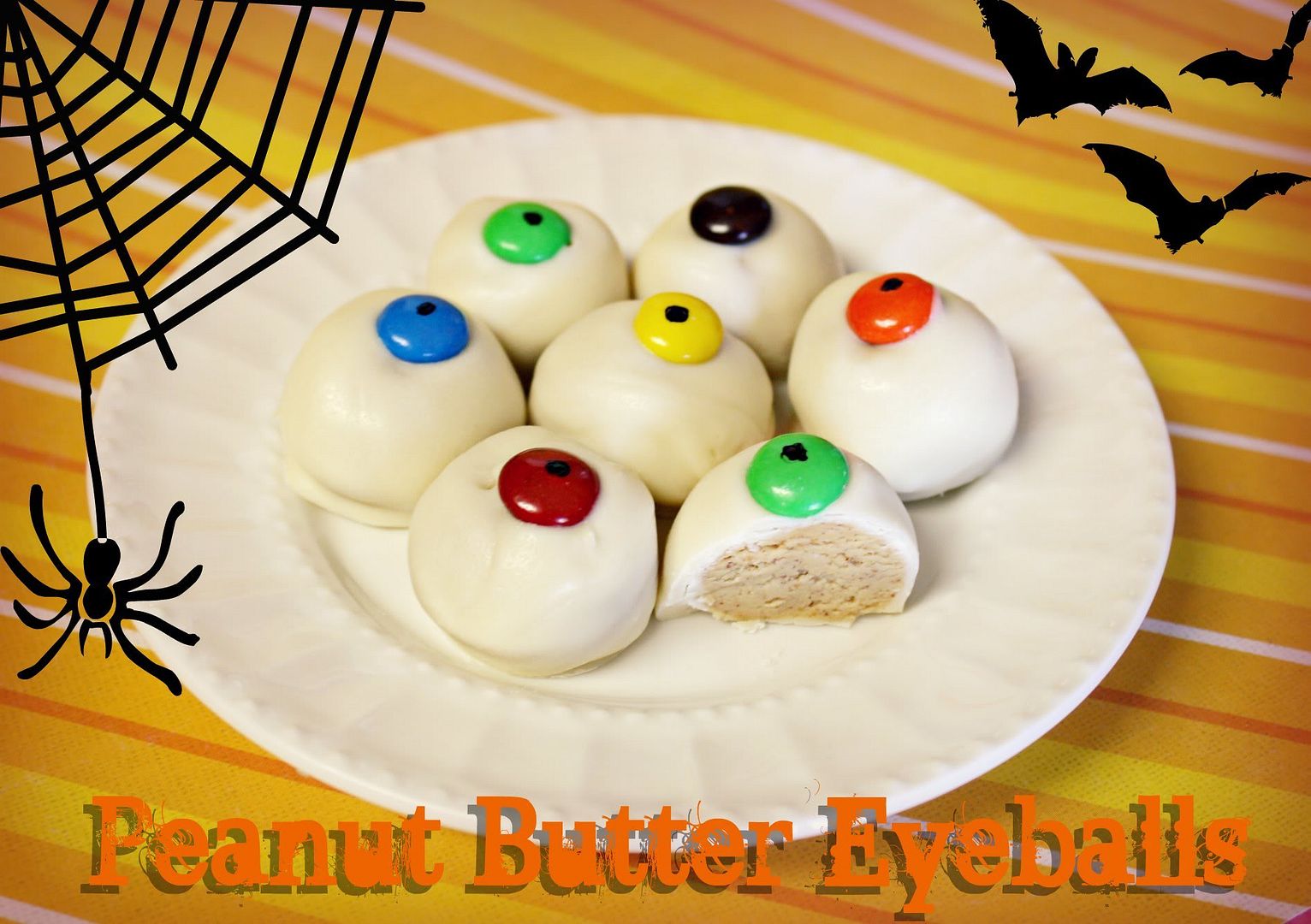 Today was a nice lazy day. We busted out Nightmare Before Christmas and I had this crazy craving for these Peanut Butter Eyeballs that my mom used to make with us around Halloween time. It's become a tradition with my kids and I, and today was the special day! I thought I'd share the recipe and maybe you can start the same tradition with YOUR family! :)
PEANUT BUTTER EYEBALLS
1 1/2 C peanut butter
1 stick softened butter
1/2 tsp salt

3 C powdered sugar
M&M's candies
White chocolate candy coating
black food coloring or chocolate chips
Mix the peanut butter, salt and butter well. Gradually add the powdered sugar and mix until smooth. Shape into 1 inch balls, place on waxed paper. Then, put them into the fridge to harden.
Meanwhile, melt the white chocolate coating on low heat (or in the microwave for 30 seconds at a time and stirring) until melted.
Dip the peanut butter balls into the white chocolate and coat evenly. Place them back onto the waxed paper. Immediately press an M&M onto the top center of the eyeball.
Dip a toothpick in either the black food coloring or melted chocolate chips and put a small dot in the middle of the M&M to create the pupil.
Put it back into the fridge until the white chocolate is nice and hard again. All done!
If you're really feeling ambitious, you can dip a toothpick in red food coloring paste and make veins in the eyes!
P.S. Don't forget to check out my
current giveaway
for a mini nest necklace!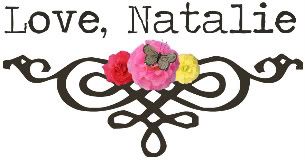 Linked up to:
Tatertots and Jello
Family Ever After
Sassy Sites
I Heart Naptime