It's definitely fall here in Colorado! And I have that incredible itch to bring fall inside the house! I tried the beautifully colored leaves from outside....but the kids thought they'd make great confetti. So...plan B called for making something of my own! These have been SUPER popular lately! I swear...I'm seeing them all over blog land! (Hiiii
Lolly Jane!
)
We have this HUGE pile of old fence posts in our backyard. They were there when we bought the house. I've been eying them for a while because I knew there was something awesome that could be made from them. they're all old and weathered...totally perfect! So, I played the Fairy Godmother and Bippity Boppity Boo'd them into pumpkins! And the best part is, they won't fall apart and rot at midnight. ;)
I'm not kidding, it was SOOO easy! Anyone can do it! All I did was take my wood post and cut it into three different sizes. We don't have any fancy mitre saws or table saws or anything, so I went out there with the regular hand saw and got to work. (Man...that's a good work out!) I'm pretty sure my 80 year old neighbor thought I was crazy. But I was loving it.
Then, I painted them different shades of red and orange and brown mixed together. After they dried I sanded the edges and sides a little to get the wood to show through.
Last of all, I found 3 pieces of old gnarly branches from outside and stuck them onto the pumpkins with thin nails that I nailed into the top of the pumpkin. With a tiny drill bit, I drilled into the "stems" so there was a hole to fit the nail into. That's it!!! It took me about an hour TOTAL. (I know, right!?!)
*If all of my yapping didn't make any sense, go see my homies at
Lolly Jane
for a great tutorial!*
I love how they look on my newly fall-ish decorated entry table!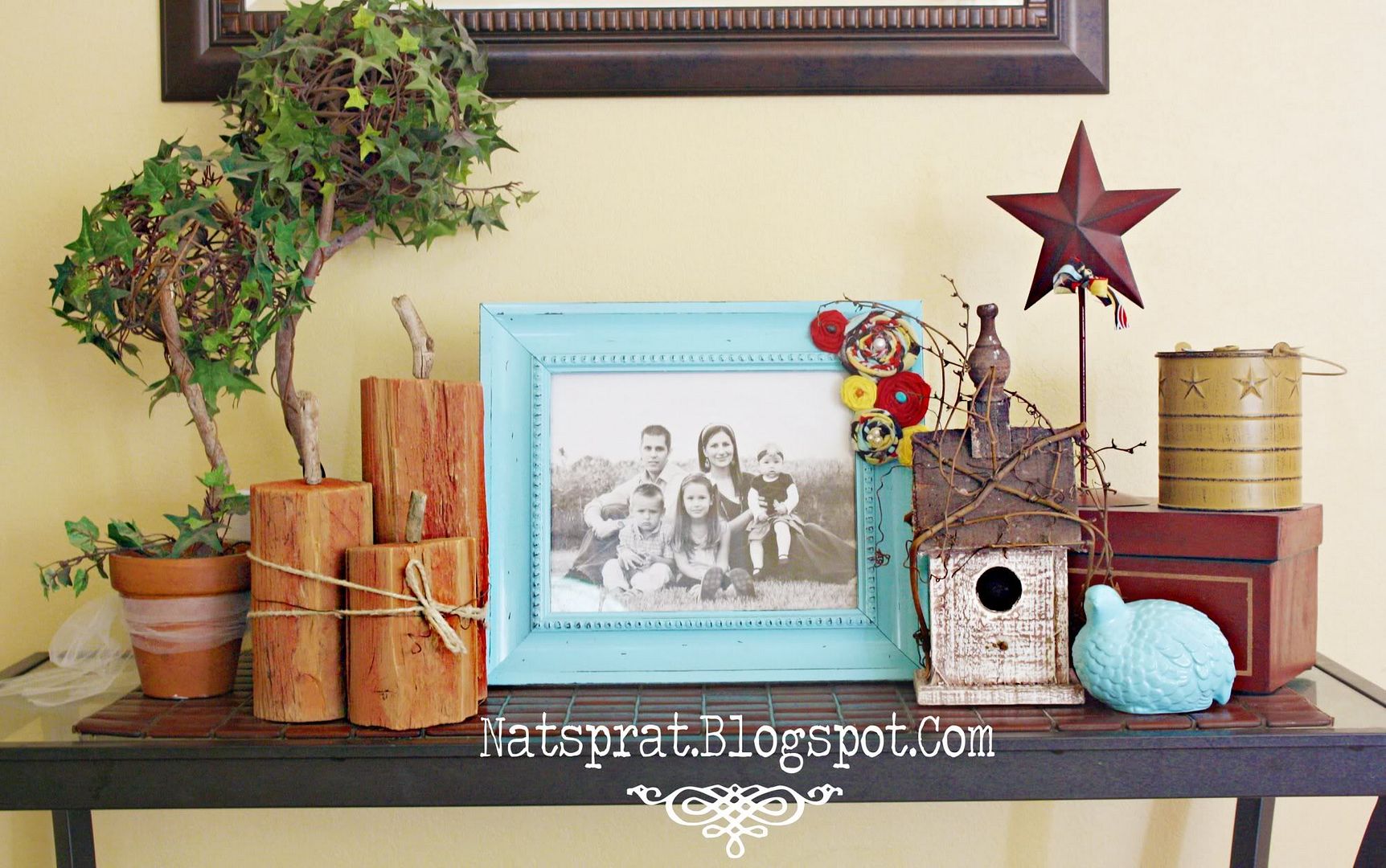 Now...go make some! And then, give yourself a big pat on the back and blog about it so I can see your creation in all it's glory! YOU CAN DO IT!!!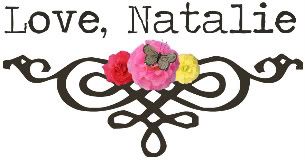 Linked up to:
Naptime Crafters
All Things Thrifty
Tatertots and Jello
DIY by Design
Trendy Treehouse
Eisy Morgan
Someday Crafts
Family Ever After