I have, like, the COOLEST birthday ever. I celebrate mine on the same day as our marvelous country. I get parades, barbeques, fireworks....seriously. It's awesome.
I started my day out with a lovely breakfast made by Michael....apple cinnamon puffy pancakes, bacon and orange juice. The perrrfect start to my day!
Then I opened my present from him....a tri-pod for my camera! YESSSS! And guess what...
it works! *SAY CHEEESE!*
Then we were off to the parade in downtown Alamosa with my family....
The firetrucks were too loud for Whitney...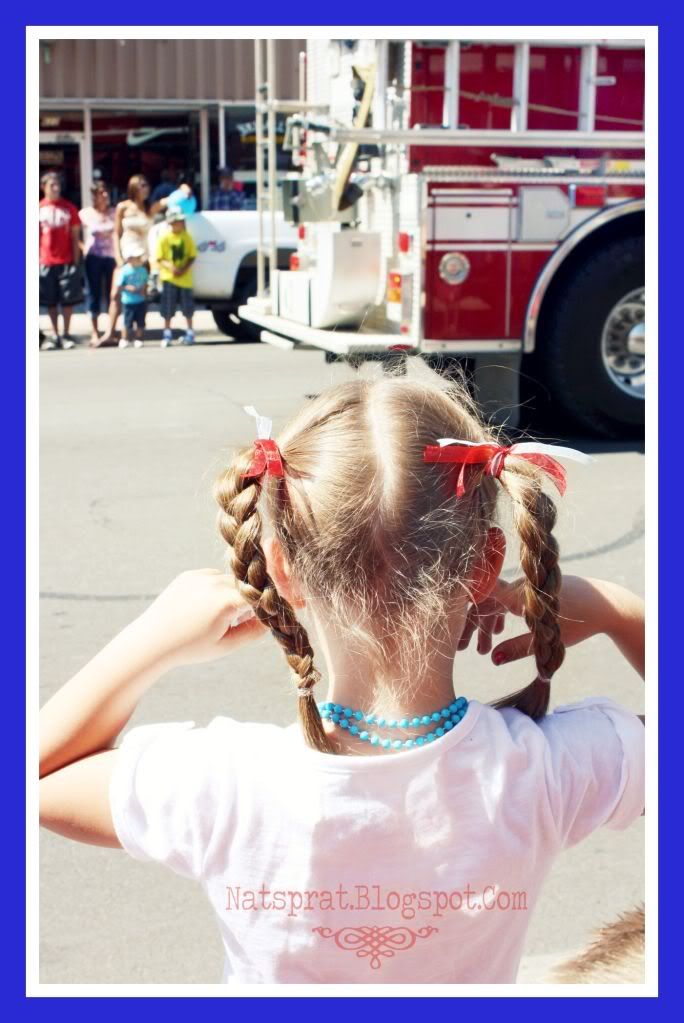 And I could not stop laughing at this float! HILARIOUS!!! I think we live a little too close to area 51 if you know what I mean. Even the aliens are happy it's America's birthday. And my birthday. But mostly America because I'm sure they enjoy all of our fireworks from the far reaches of space.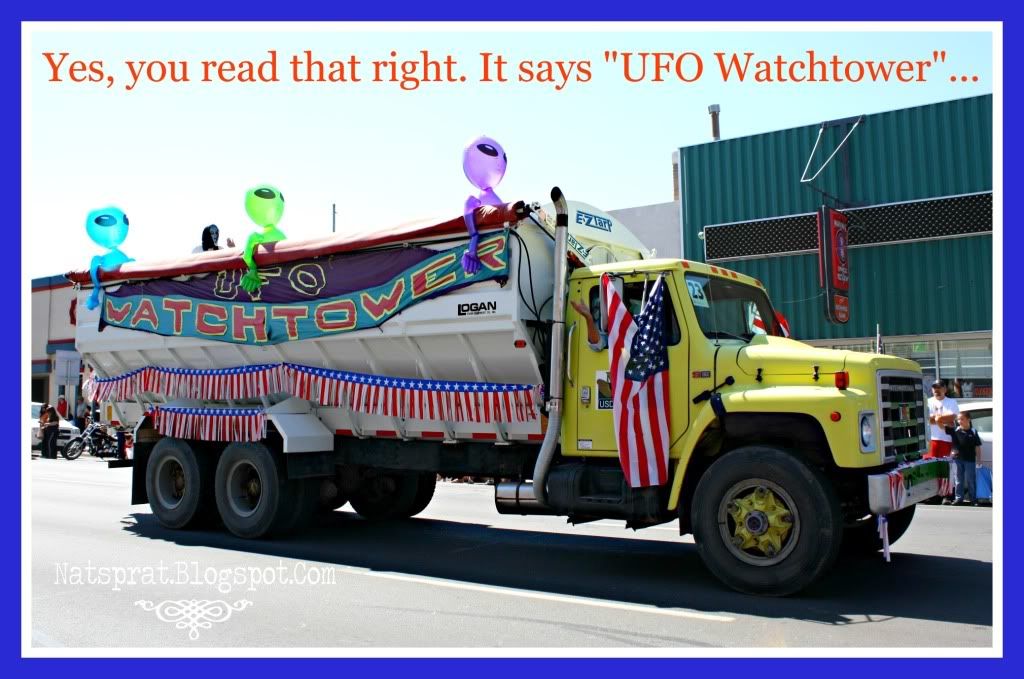 Then my mom took me into JCPenneys for a little shopping...I found some shorts and capris! Thanks, Mom! (It is so stinking hot this summer! *GAG*)
Then we went home and I took a 2 hour nap. Can you say HEAVEN??? I can. And it is spelled N.A.P.
Then we went to my parents house for dinner. They made my favorite shish-ka-bobs (I don't know how it's really spelled...)
(Awwww, my Daddy. I love him!!!)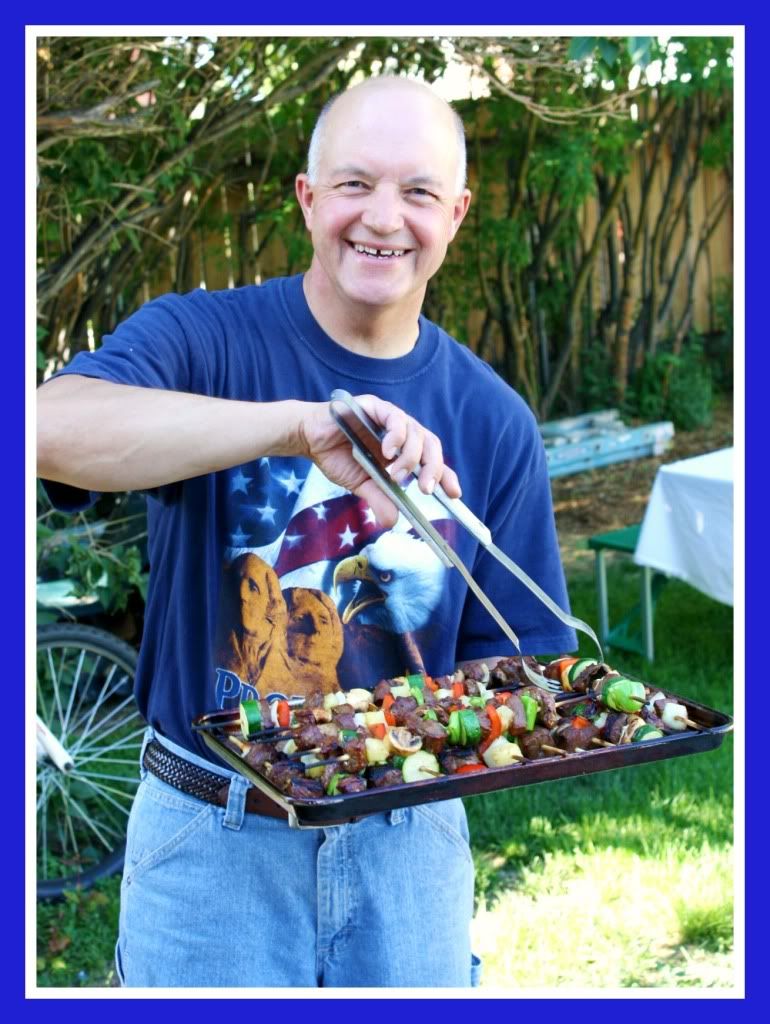 Then I opened my presents. Lots and LOTS of Chocolate. And a dandelion digger thing so I don't have to keep using the butcher knife. Maybe I'm scaring our neighbors? :)
F.Y.I....yes, she is. Just wait...it gets better.
My mom made a BEAUTIFUL cheesecake for me! Don't you wish you were there? I think there is still a piece in the fridge...first come, first serve! (Helloooo 700 calories per slice! Come to Mama!)
Then, my brothers put on a lovely fireworks show. It really was the perfect ending to the perfect birthday! Thanks to all who made it so special!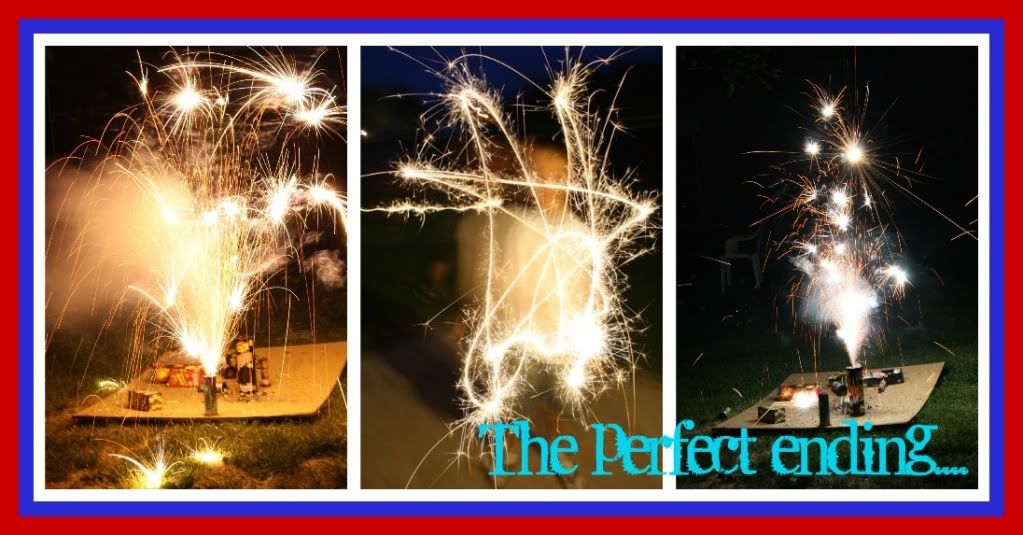 And most importantly,
GOD
BLESS
AMERICA
,
LAND THAT I LOVE!!!
I am so lucky to get to share my birthday with the greatest country on Earth. I couldn't stop thinking about all of the miracles and sacrifices that have made our country free. Happy Birthday, America! And me. But, mostly America. :)