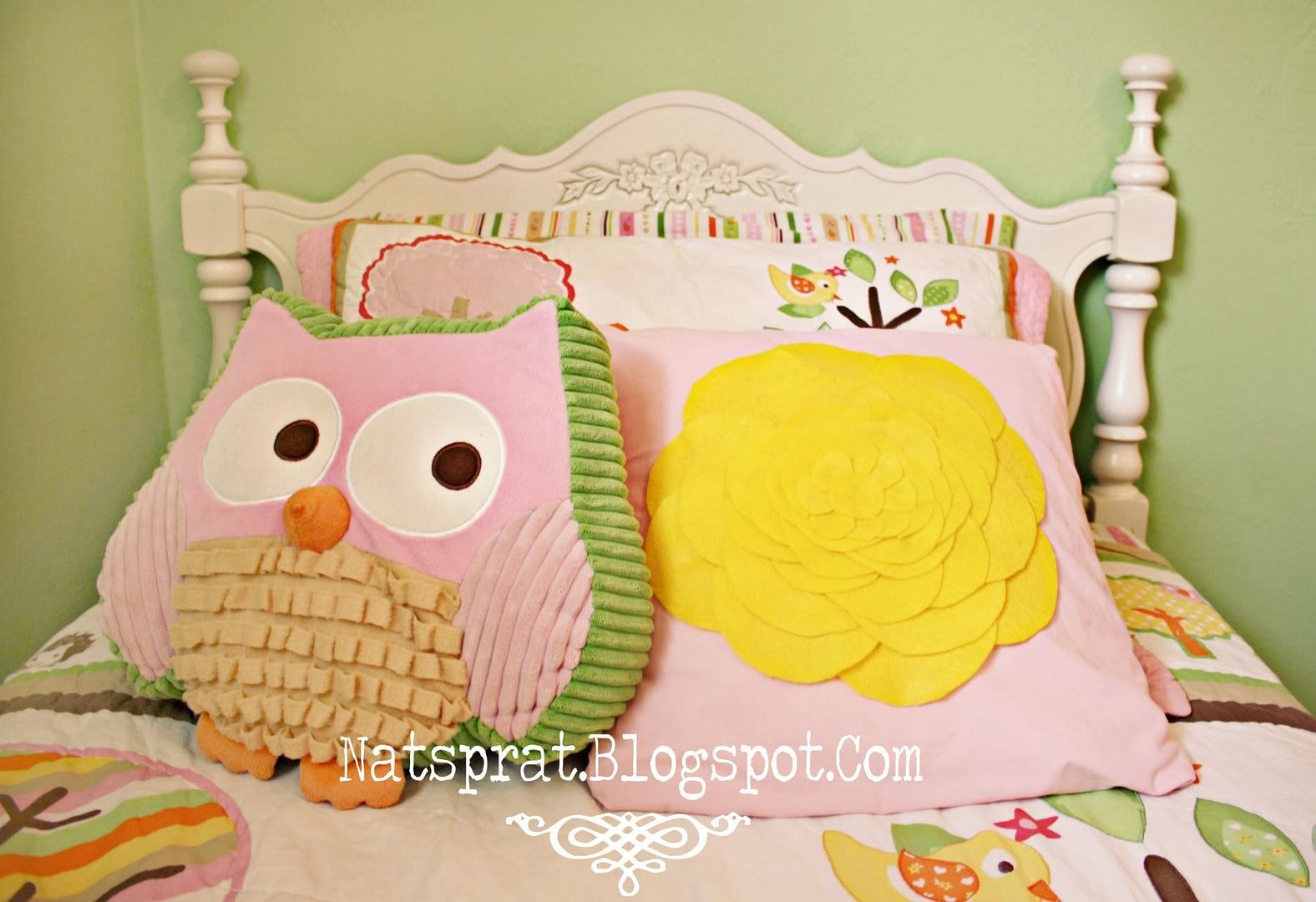 A while ago I did a guest post tutorial for this felt flower pillow and thought you guys would like it, too! It's SO easy and SO cute! I would love to make like..a hundred of them with different fabrics and colors of felt! In fact, I think I will. Ready for the tutorial? Here we go!
3 sheets of felt
Scissors
Gluegun/gluesticks
A pillow you would like to dress up
Next, find 3 different sized things to trace. I used a sour cream lid, a cup, and a small can of diced green chilis. Use a marker that is just a little darker than the felt so you can see it.
On the first
2 sheets
, you will trace 4 large circles and 3 small circles.
On the third sheet, you'll trace 6 medium circles and 3 more small circles.
Now, cut out all of your circles. You should have:
Next, cut them all in half.
Get your pillow, and lay out 9 of the large petals in a circle. Don't glue them yet...just get them situated to your liking.
Once you get them where you want them, THEN you can glue them on.
Layer on a second layer of LARGE petals.
Now a layer of MEDIUM petals...
And a second layer of MEDIUM petals.
Now, take 8 of your small petals and cut them in half.
Now, round off the corners.
Finish layering your small petals, ending with the ones you cut in half. Then, cut a circle of felt to fill in the hole in the middle. I traced a spool of thread, it was the perfect size! It will end up looking like this:
And now....give yourself a big pat on the back. :)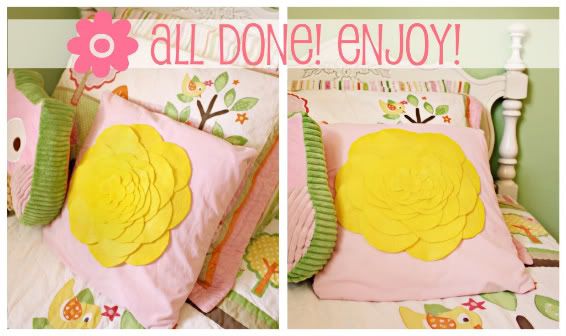 How cute would this be on a patterned pillow? Or you can also put a rolled fabric rosette in the center like this: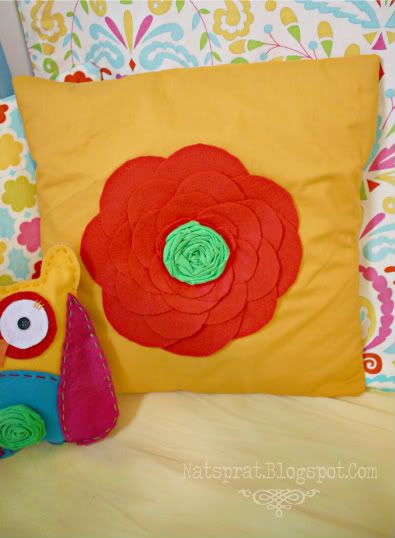 See, easy peasy. :) And, with the holidays coming up, now would be a great time to make some for Christmas presents! Everyone will be SO impressed! *wink wink*