My brother Matt got married a few weeks ago. They had a GORGEOUS reception up at Sundance in Utah. Oh my gosh, have you ever been to Sundance??? If not, you MUST go. Their reception theme was...well...the only way I can think of to describe it was classy vintage rustic. And I am kicking myself for not taking any pictures while we were there. I was too busy chasing after my kids, eating, talking, dancing and just having a GREAT time!
A few weeks later we held an open house for them here at my parents house. Now, my parent's house is really cool. It was built in 1908, so it's sort of a classic victorian style brick house with pillars and all...it's beautiful. (Hmmm. I wish I had a picture of it.) Anyway...we kind of wanted to go with the same theme as their reception in Sundance. I was SO EXCITED to help with the decorations and stuff! Seriously, I thrive off of that sort of stuff.
So, to start out, I made this: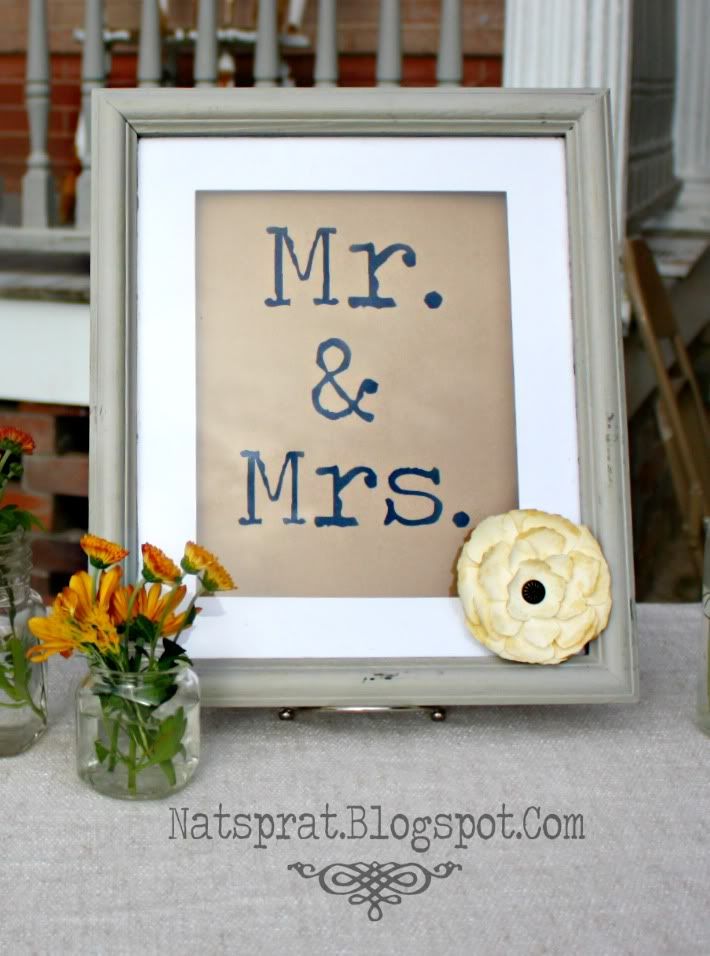 It is SO easy to do! All I did was paint and antique a shadow box frame (you can use any frame, though, it doesn't have to be shadowbox!) and I printed a big "Mr. & Mrs." onto some brown cardstock. (The font I used is called
Traveling Typewriter from Dafont.com
). I LOOOVE that font! Then, I put the printed paper into the frame, added a 3D paper flower I had cut out with my Silhouette, and that's it! This would be SUCH a fast, easy, inexpensive and AWESOME wedding gift for anyone! You could even just type their initials or their last name...so many possibilities!
I was also in charge of making cupcakes and a display for the cupcakes. Our local thrift store was having a rennovation sale, so everything I got was 25 cents! I bought a bunch of random plates and candlesticks and little bowl things and we glued them together to use as cupcake stands. They turned out so cute! ANNND, if you just glue them together with a glue gun instead of permanent E600, you can pop them apart and store them or wash them or whatever. When you're ready to use them again, just glue them together with the glue gun again.
I also made some cupcake toppers and wrappers with my Silhouette. They were a big hit!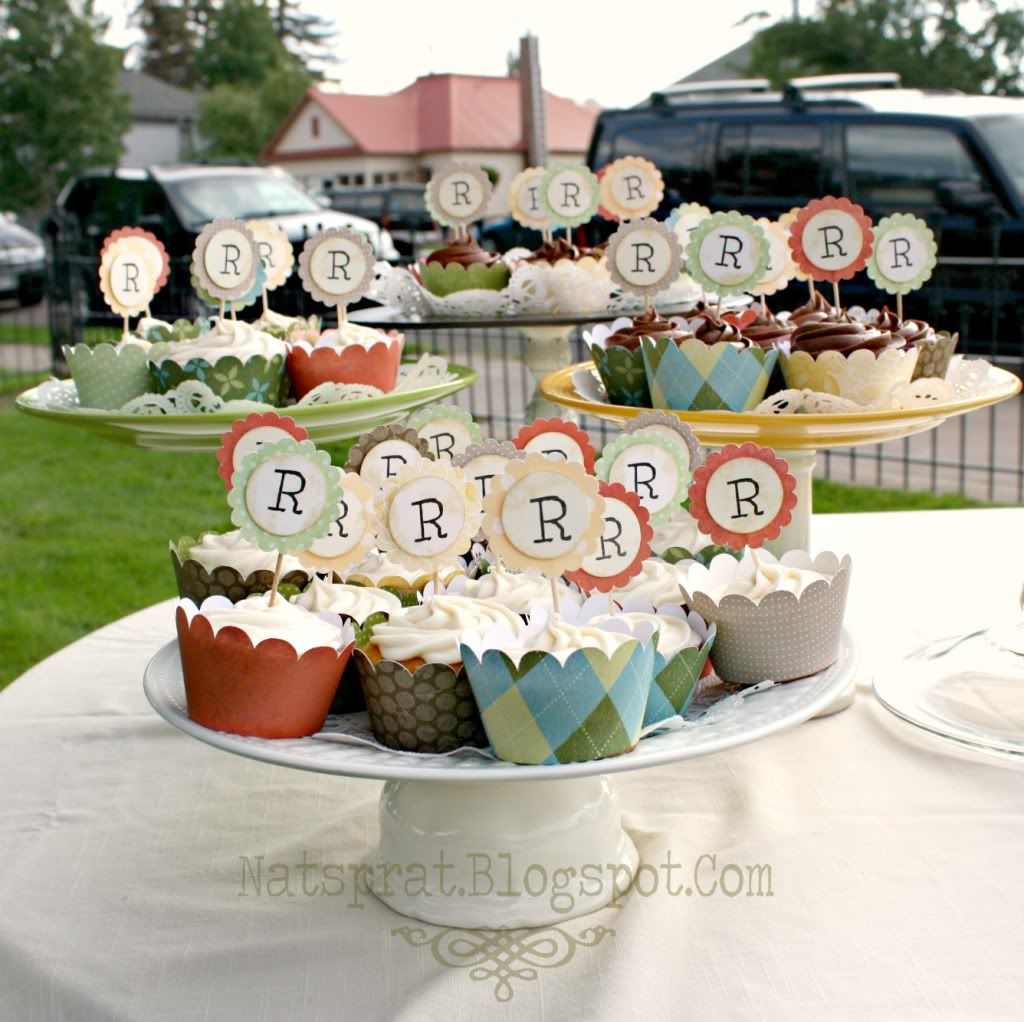 I also cut out some strips of card-stock and circles with "R" for Reschke to make some napkin holders. We tied it all together with twine. So simple and so cute!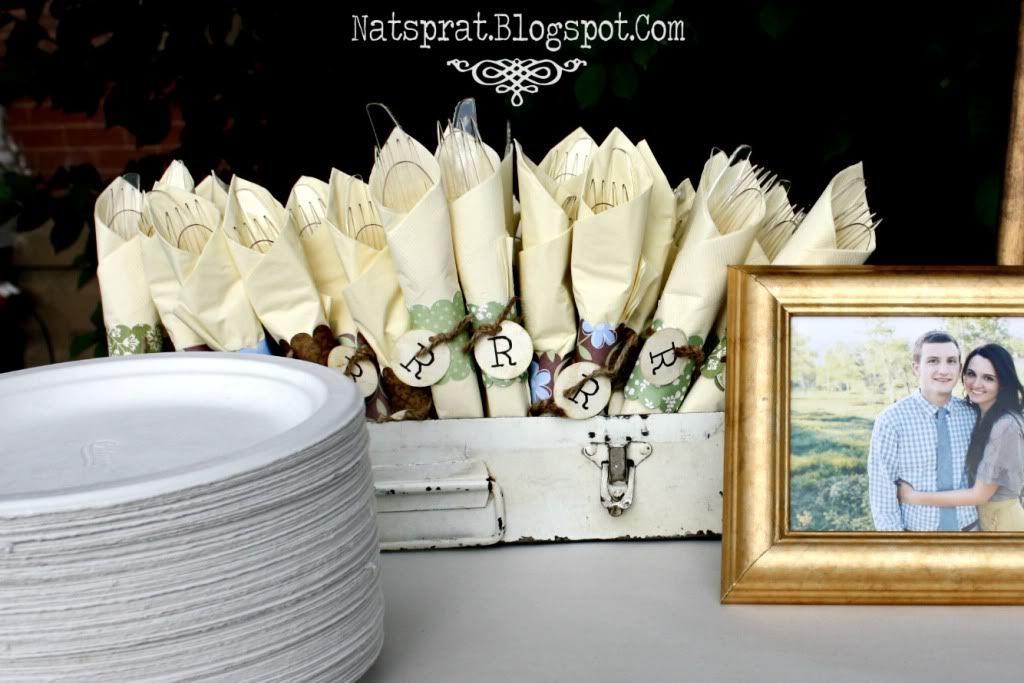 I think everything came together so well!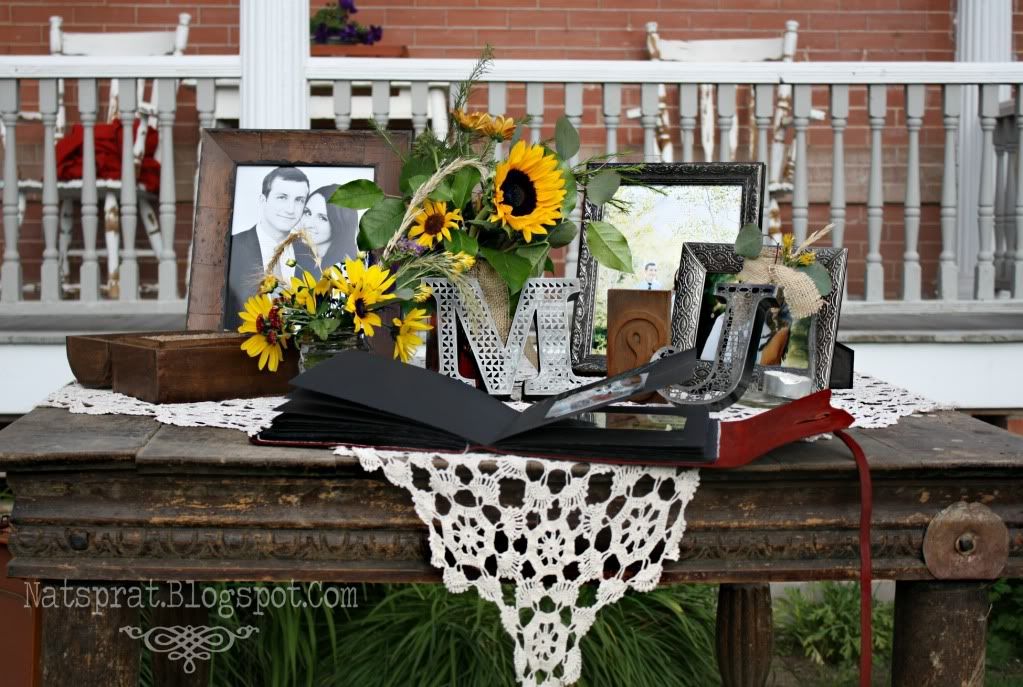 And, last but not least...a picture of the happy couple! They are SUCH goofballs, I just love them! Matt picked an AMAZING girl, she is a perfect addition to the family! :)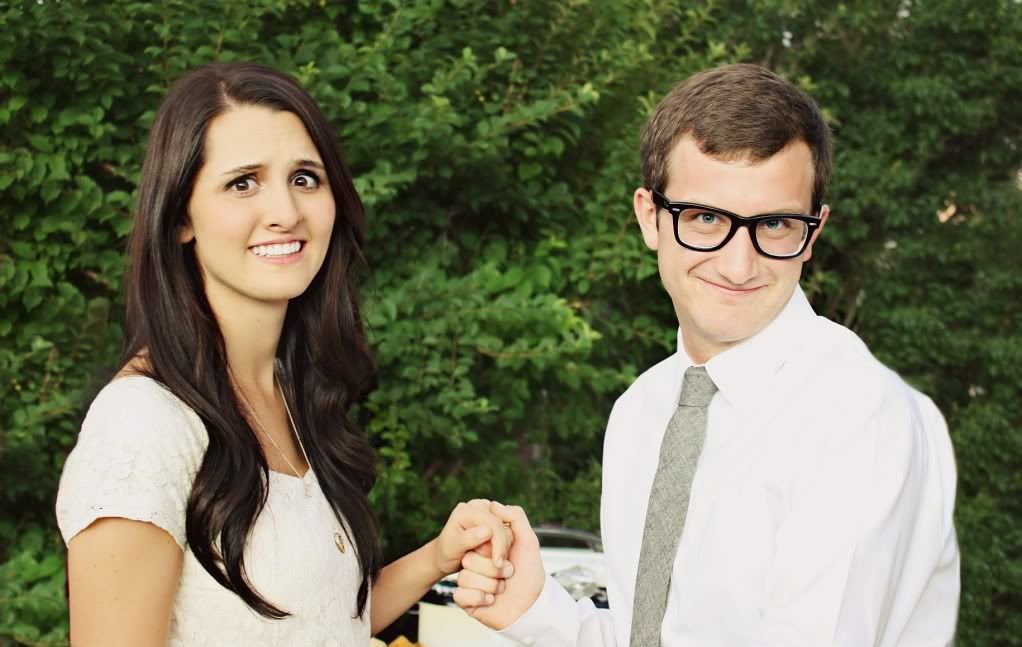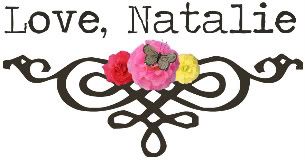 Linked up to:
Lolly Jane
Candace Creations
Tatertots & Jello