I have been doing a little "updating" in our dining room. I have been trying to find some nice wall decorations for our dining room and it has been so frustrating! But...I think I finally found something I like! I've been seeing a lot of nice wall collages going up lately, and I wanted to do something similar. So, off to the thrift store I went and spent about $8 on random plates, frames and platters. Now, the cool thing about these plates and platters is that they are PLASTIC. So, there will be less mess if they fall off of the wall. Nothing has fallen so far...*crossing fingers*.

I really love how it all turned out. I spray painted everything in Krylon Ivory Gloss. (Remember how much I love Krylon spray paint???) Then, I put that Scotts Wall Mounting Tape on the backs of the plates and platters and stuck them to the wall.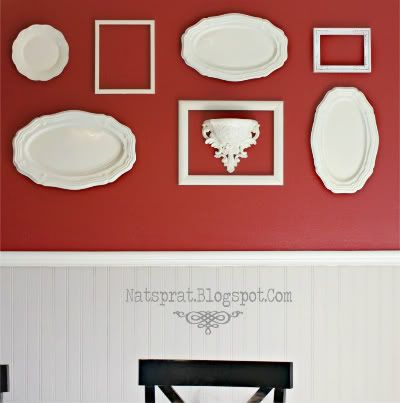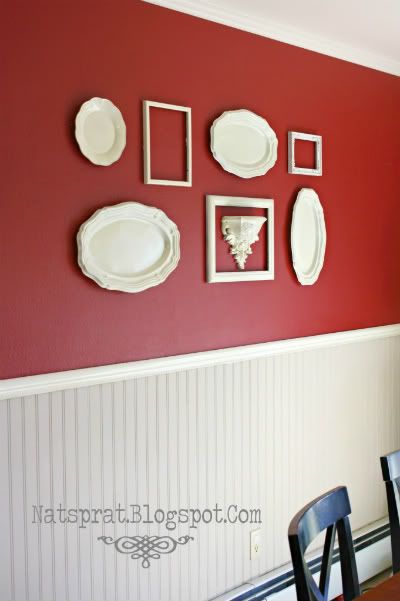 This is my favorite piece of the collage...a pretty wall...sconce...thing. I drool over the details every time I look at it.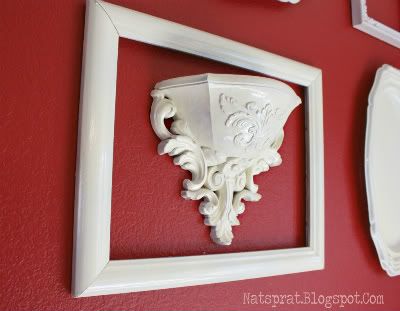 THAT'S IT! Oh how I love easy peasy beautiful! (Dude...that totally sounded like that "easy breezy beautiful, COVERGIRL commercial! HAHAH!)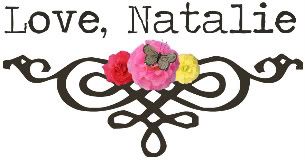 Linked up to:
Thrifty Decorating
Tatertots and Jello
Nifty Thrifty Things
Little Rays of Sunshine
Making The World Cuter
DIY Home Sweet Home